September 21, 2020
Subprime times at Countrywide Financial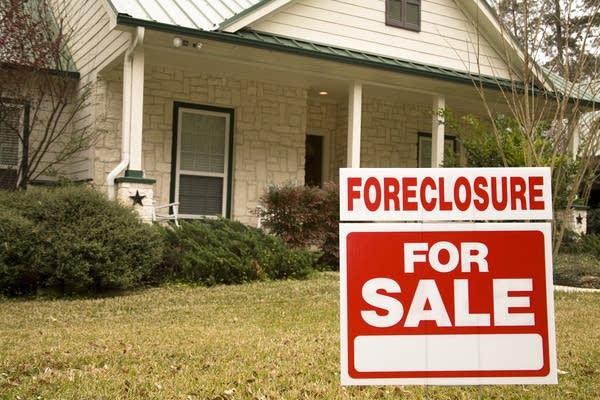 September 21, 2020
Subprime times at Countrywide Financial
Before the housing bubble burst, Countrywide Financial was one of the nation's largest home mortgage lenders. But after years of predatory lending practices, the predator went extinct.

Read the transcript.

GUESTS
Clare Fieseler — ecologist
Bethany McLean — journalist and author, contributing editor to Vanity Fair
Patricia McCoy — professor and author, Professor of Law at Boston College Law School
Mehrsa Baradaran — Associate Dean for Equity, Diversity and Inclusion and Professor of Law at UCI Law
Michael Winston — whistleblower, former Chief Leadership Officer at Countrywide Financial Corporation
Maeve Elise Brown — public interest attorney, executive and founder of Housing and Human Rights Advocates (HERA)
Cloyed Miller — Countrywide mortgage borrower
SELECTED SOURCES
The Color of Money: Black Banks and the Racial Wealth Gap — Mehrsa Baradaran
All the Devils Are Here: The Hidden History of the Financial Crisis — Bethany McLean and Joe Nocera
The Subprime Virus: Reckless Credit, Regulatory Failure, and Next Steps — Kathleen C. Engel and Patricia McCoy
"A Whistleblower's Horror Story: Years after blowing the whistle on Countrywide, Michael Winston is bogged down in the courts, and fighting for his life" — From Rolling Stone, by Matt Taibbi 


JUST FOR FUN
Housing Market Outlook video — Office of Thrift Supervision panel featuring former CNBC "Money Honey" Maria Bartiromo and Angelo Mozilo
Lauren's favorite Countrywide commercials — here, here and here
Angelo Mozilo in 2019 talking about lessons learned from the housing crisis — VIDEO
OUR SPONSORS THIS WEEK
Indeed - Indeed.com/spectacular
Policy Genius - Policygenius.com
Our Crowd - ourcrowd.com/spectacular

GET MORE FROM THE SPEC FAILS TEAM
Sign up to receive our brand new newsletter: spectacularfailures.org/newsletter.
You can follow Spectacular Failures on Twitter and Facebook using @failureshow. We're @failure_show on Instagram. Follow Lauren Ober on Twitter and Instagram at @oberandout.


HELP SUPPORT THE SHOW
Spectacular Failures is powered by you. Support the show with a donation at spectacularfailures.org/donate.